Clinical trials of gabapentin in adults and adolescents with epilepsy
The body as a whole: often - asthenia, malaise, swelling of the face; infrequently - allergy, generalized edema, weight loss; rarely - unusual sensations, fatigue, alcohol intolerance, hangover syndrome.
Cardiovascular system: often - hypertension; infrequently - hypotension, stenocardia, peripheral circulatory disorders, palpitation, tachycardia, migraine, heart murmur; rarely - atrial fibrillation, heart failure, thrombophlebitis, deep thrombophlebitis, myocardial infarction, stroke, pulmonary thrombosis, ventricular or atrial extrasystole, bradycardia, pericardial friction noise, cardiac blockade, pulmonary embolism, hyperlipidemia, hypercholesterolemia, exudative pericarditis, pericarditis.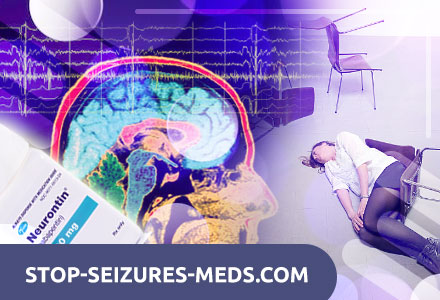 Digestive system: often - anorexia, flatulence, gingivitis; infrequently - glossitis, gum bleeding, thirst, stomatitis, increased salivation, gastroenteritis, hemorrhoids, bloody stools, fecal incontinence, hepatomegaly; rarely - dysphagia, eructation, pancreatitis, peptic ulcer, colitis, blisters in the mouth, discoloration of the teeth, angular stomatitis, enlarged salivary glands, bleeding of the lips, esophagitis, hiatal hernia, bloody vomiting, proctitis, irritable bowel syndrome, rectal hemorrhage, esophagospasm.
Endocrine system: rarely - hyperthyroidism, hypothyroidism, goitre, estrogen level reduction, ovarian failure, epididymitis, testicular swelling, cushingoid phenomena.
Blood and lymphatic system: often - purpurea, most often described as a hematoma as a result of physical trauma; infrequently - anemia, thrombocytopenia, lymphadenopathy; rarely - an increase in the number of leukocytes, lymphocytosis, non-Hodgkin's lymphoma, increased bleeding.
Musculoskeletal system: often - arthralgia; infrequently - tendonitis, arthritis, joint stiffness, swelling of the joints, Romberg positive test; rarely - chondritis rib, osteoporosis, bursitis, contracture.
Nervous system: often - vertigo, hyperkinesia, paresthesia, decrease or absence of reflexes, increased reflexes, anxiety, hostility; infrequently - CNS tumors, syncope, unusual dreams, aphasia, hypesthesia, intracranial hemorrhage, hypotension, dysesthesia, paresis, dystonia, hemiplegia, facial paralysis, stupor, cerebellar dysfunction, Babinsky syndrome, abnormalities in locating, subdural hematoma, apathy, hallucinations , reduction or loss of libido, agitation, paranoia, depersonalization, euphoria, hypersensitivity, sensation of strength, a sense of intoxication, suicidal thoughts, psychosis; rarely - choreoathetosis, orofacial dyskinesia, encephalopathy, nervous paralysis, personality change, increased libido, weakened temperament, apraxia, impaired control of subtle movements, meningism, local myoclonus, hyperesthesia, hypokinesia, mania, neurosis, hysteria, antisocial reactions, suicidal intentions.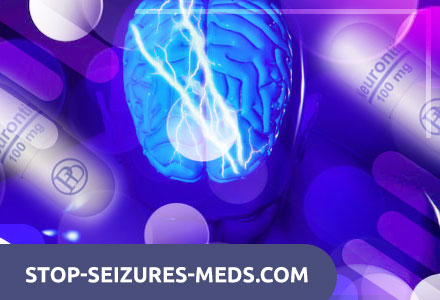 Respiratory system: often - pneumonia; infrequently - nasal bleeding, dyspnea, apnea; rarely - mucositis, aspirator pneumonia, hyperventilation, hiccough, laryngitis, nasal obstruction, snoring, bronchospasm, hypoventilation, pulmonary edema.
Dermatological disorders: often - alopecia, eczema, dry skin, increased sweating, hives, hirsutism, seborrhea, cyst formation, herpes simplex; rarely - shingles, skin depigmentation, papular eruptions, reactions and photosensitivity, leg ulcer, seborrhea of ??the scalp, psoriasis, peeling, maceration, cutaneous and / or subcutaneous nodular thickening, melanosis, skin necrosis, local swelling.
Genitourinary system: infrequent - hematuria, dysuria, frequent urination, cystitis, urinary retention, vaginal bleeding, amenorrhea, dysmenorrhea, menorrhagia, breast cancer, ejaculatory impairment; rarely - pain in the kidneys, leucorrhoea, genital itching, kidney stones, acute renal failure, anuria, glucosuria, nephrosis, nocturia, pyuria, urge to urinate, vaginal pain, mammary gland pain, testicle pain.
Sense organs: often - violation of visual acuity; infrequently - cataract, conjunctivitis, dry eyes, eye pain, visual angle defect, photophobia, bilateral or unilateral ptosis, bleeding in the eye, barley, hearing loss, otalgia, tinnitus, inner ear infection, otitis, loss of taste, unusual taste sensation, twitching of the eye, feeling of ear stiffness; rarely - eye pruritus, accommodation disorder, perforation of the tympanic membrane, sensitivity to noise, vision focus problems, watery eyes, retinopathy, glaucoma, iritis, corneal diseases, lacrimal canal dysfunction, degenerative eye changes, blindness, retinal degeneration, miosis, choreoretinitis, strabismus, dysfunction of the Eustachian tube, labyrinthitis, external otitis, unusual sense of smell.